Founded in 2009, Upbeat Marketing is a female-owned, Austin-based boutique marketing agency.  Upbeat Marketing was intentionally built to bring the best of strategy, creative and dependable execution to every project.  We desire to be your right-hand marketing team to help you craft and flawlessly implement your marketing efforts.  We also promise to have a little fun while we're at it!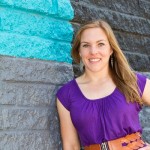 Suzanne / Owner & Strategist
Suzanne's love for small business and positive outlook on life led her to start Upbeat Marketing. Suzanne's experience includes marketing strategy, brand development, campaign management, messaging strategy, community outreach, digital marketing, social media and interactive campaign development with more than 100 small to mid-sized businesses in Austin and surrounding areas.  Her diligent attention to detail and ability to quickly grasp client goals allow Suzanne to thrive as a marketing strategist. Suzanne is a 2004 Cum Laude Honor Graduate from the Red McCombs School of Business at The University of Texas at Austin. Outside of the office, Suzanne enjoys spending time with her family and can often be found hiking or mountain biking.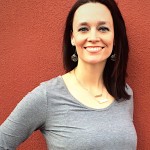 Lindsay / Creative Director
Lindsay brings over ten years of experience in the advertising and design industry, working for both small and fortune 500 companies. Lindsay is able to translate business strategy into exceptional visual communication, and she excels in distilling complex information, developing smart concepts and then bringing them to life, and managing projects efficiently. An energetic idea-generator, Lindsay loves to brainstorm with clients.  Design is so vital to Lindsay, she integrates it into her everyday life — it's central in everything she's a part of, and she strives to make every day beautiful.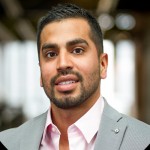 Jesse / Digital Director
Jesse has over 12 years of experience in sales and business to business marketing. Jesse has worked in various fields but found that his true passion belonged in Online Marketing including Search Engine Optimization and Paid Search Advertising. He discovered that he felt true satisfaction contributing directly to a business' growth and success. His outgoing personality and ability to deliver clients the results they are seeking make him a valuable asset to Upbeat Marketing.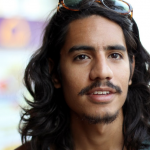 Aaron / Website Developer
Aaron is a formally trained graphic designer and a self-taught front-end developer. With over 8 years of experience working with small to medium sized agencies, Aaron has built a diverse portfolio consisting of print collateral, web and mobile site design, logos, and promotional retail design for nationally recognized brands. With Upbeat Marketing, Aaron focuses his interests on developing intuitive and engaging user experiences across multiple platforms using the latest web technologies. He is a graduate of East Tennessee State University with a Bachelor of Science degree in Digital Media. When away from his computer, Aaron seeks inspiration by getting lost with his camera in world-class cities as well as exploring natural landscapes.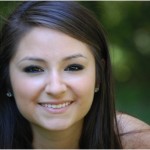 Amber / Coordinator
The team's only Dallas transplant, Amber discovered her passion for writing and communications while enrolled at Texas State University where she earned a degree in Public Relations/Image Management. Now with Upbeat Marketing, Amber focuses her talents designing and managing social media campaigns and helping out with a variety of other marketing tasks.  She's a whiz at conducting marketing, social media and traditional media research and enjoys drafting media pitches for clients. Offline, Amber spends considerable time working on her photography skills. Fortunately, her Chow Chow pup, Maverick, is a willing subject.