So you are writing some copy for your marketing materials…
What do you say? How do you say it? Who will read it? Let's break down some simple questions that most professionals ask when writing copy for their marketing materials.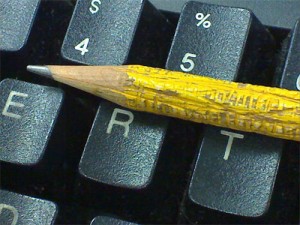 1) Can I use the same copy everywhere?
This is not recommended. Your copy should be modified based on the medium you are using and the specific message you are sending.  Also consider the call to action most appropriate for each medium. Billboard copy for example should be short and eye-catching with a website link or phone number. Facebook posts may prompt the reader to click for more information before taking the next step to contact you. Consider your audience for each campaign you are running.
2) Do I need to use formal language in all my copy?
Not neccessarily. It depends on your brand voice! If you brand is a 5-star hotel then yes, but if you are a local tackle and bait shop then no.  It all depends on what you are saying and who you are saying it to.  Some marketing mediums also allow for a less formal tone.  Blogs for example tend to be less formal than website or printed copy.
3) Can I send the same message to everyone?
No. Every customer is different and should not be given the same 1-size-fits-all message. There are different demographics, behaviors and purchasing trends across customers, and you should communicate with them based on those factors and patterns. We suggest segmenting your audience and messaging to them separately when possible.
If you'd like more tips for marketing copy from Upbeat Marketing, visit www.upbeatmarketingaustin.com or contact info@upbeatmarketingaustin.com or 512.222.7141 with any questions.  We look forward to hearing from you!