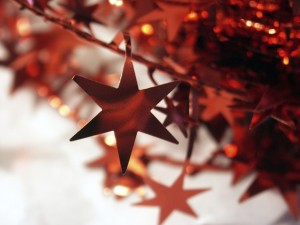 Tis the season! Christmas is right around the corner and new year celebrations will follow closely behind. While the holidays can be seen as stressful to some, we encourage you to utilize the holidays to expand, develop and plan out your goals for 2014. Holiday marketing and proactive planning can help your business set the tone for the upcoming new year.
Expand Your Marketing Efforts with Contests & Customer Discounts
The holidays can be the perfect time to experiment with different marketing strategies. Try offering a special coupon code for new customers or reward your current customers with special deals and discounts for their loyalty.  Contests run through social media can also help you build brand awareness during the holidays. Consider using a special #holidayhashtag.  The possibilities are endless – have fun and don't be afraid to try something a little out-of-the-box this holiday season.
Develop & Train Your Staff
Whether this means hiring new staff or further training existing staff, now is the time to think through these decisions. The holidays offer the perfect opportunity to treat your staff as a "thank you" for a job well done or to schedule an off-site training day for both fun and functional learning. Developing your team's skills and/or a new system for handling sales will prepare you for the new year and any challenges that may come!
Plan for the Year Ahead
With a new year approaching, the future is bright and exciting. Use the holidays to plan out your upcoming marketing strategy for 2014. What are your sales goals? How will your marketing efforts help you accomplish these goals? And what plan of action will you take to ensure success? We recommend calendaring out the new year and planning your marketing efforts well in advance so you can ensure proper timing and execution.
Upbeat Marketing specializes in marketing strategy and campaign execution. Contact us today at info@upbeatmarketingaustin.com or 512.222.7141 to learn more about our services.  We look forward to hearing from you!
Happy Holidays!