Back in the early to mid 2000's when social media was first getting started, it was difficult to find an accurate way to measure social media progress for your business' activity online. As a company, you need to measure your social media activity to make sure you are reaching your audience properly and sending out the right messages.
Today is a much different place online, and social media has matured quite a bit. Now social media users have several different options to measure their social media activity and interactions. These tools are essentially free to use and can offer you insights into how effective your social media approach really is.
Free Online Analytics Sites: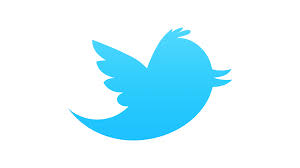 Recently Twitter began introducing a new analytics feature that allows you to analyze the effectiveness of individual tweets. In the past, this feature was only available to paid advertisers, but as of this blog's publish date, the feature was free to all Twitter users. Click here to try it out!
After you first visit the website and log in, click the Analytics option on the navigation menu at the top left of the screen. You'll need to select Timeline activity.
Timeline activity analytics basically allows you to measure the effectiveness of individual tweets. For each individual tweet you can determine how many times users favorited it, replied to it, retweeted it, and clicked through.
The same view also displays around 30 days worth of mentions, follows, and even unfollows. Knowing how people are unfollowing you could give you an indication of what specific tweet caused them to unfollow you. Knowing this could give you a better insight into the approach you take with Twitter.

Klout was started to measure a general social media influence. It assigns users a score between 1 and 100, with the higher scores being more influential.
Klout, as of today, can now measure social media engagement across six different platforms which are Facebook, Twitter, Instagram, Google+, LinkedIn, and Foursquare. Click here to visit Klout!
After visiting the Klout website, you should be able to quickly sign up with your Facebook or email account. Once you are logged in, if you click Network Breakdown in the top left of the right column on your Klout dashboard, you will see which social media tool gets you the most interaction.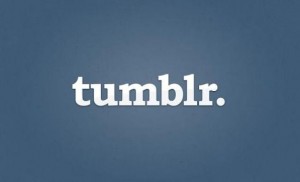 Tumblr is much like Pinterest in that it is a microblogging site where people can share images, ideas, videos and other information to a short-form blog. This style of blogging is less about long forms of text and more about short ideas ranging from the simple (i.e. How your day is going) to the thematic (i.e. race cars, fashion, sports, etc.).
If you are looking for Tumblr analytic numbers for you or for your competitors, Numblr is a free Tumblr analytics platform. After visiting the site type in the Tumblr URL you want to research, and voila! Numblr will produce a information as well as a number between 1-100 similar to a Klout score. Knowing the analytics of your Tumblr posts could give you valuable insights into what your viewers want to see.
Conclusion:
Using these sites could be a tremendous help to gain knowledge and expertise about your social media presence. Don't be afraid to spend some time looking at your analytics to find successful posts you have made. If you know what works, this makes content creation a much simpler task for future posts. Having a good understanding of social media analytics could allow you to make a more meaningful impact for your business's messaging, too.
Upbeat Marketing specializes in helping businesses achieve their social media goals. Contact us at info@upbeatmarketingaustin.com or 512-222-7141 to learn more.
Zachary Hunt
Account Coordinator
Upbeat Marketing