How many of you reading this post have downloaded an app?  I'm guessing nearly every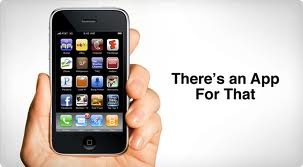 single person.  As consumers, we've all learned to rely on the convenience of apps to help streamline our daily lives – from business to entertainment, there is an app for just about everything you need and want to do. As a business or developer trying to break into the app-sphere, you know how difficult it is to be the one app that answers the phrase, "there's and app for that!"
According to several sources, over 500 apps are submitted to Apple every day!  For the purpose of this post, we're only focusing on Apple since they mostly dominate the app market, and their statistics are staggering.  Here are a few additional facts that will get your mind spinning (source):
–        The App Store hit 20 billion downloads in 2012
–        The App Store hit 2 billion downloads in December 2012 alone
–        The total number of App Store downloads has exceeded 40 billion
–        There are 500 million active App Store accounts
–        There are over 775,000 apps worldwide for iPhone, iPad, iPod Touch
Needless to say, competition in the App Store is fierce!  In order to stand apart from your fellow apps, you need not only a GREAT app with an appropriate pricing structure, but the right marketing mix.
When an app client comes to us, we look beyond just the App Store and take a strategic approach to marketing.  We approach a mix from all angles including app store optimization, search engine optimization (SEO), public relations, social media and app review sites.
Here's a quick snap shot of our approach and app marketing services:
Marketing Strategy
We won't lose sight of the bigger picture. We will help you determine the best media outlets and marketing channels to increase buzz for your app while taking your budget, timeline and company goals into consideration. It's not just about driving downloads; it's about engaging your user and creating brand evangelists.
Search Engine Optimization
Focused time and attention on SEO can help you attract new users to your app website by increasing your online visibility and relevancy. We use a strategic approach to improve your rankings organically and help you better compete. Our approach includes keyword research, competitor analysis and backlink reporting. We also apply our keyword research to your app store optimization.
Public Relations
We put our expertise into practice to generate rich, optimized and creative content that captures the attention of reporters, bloggers, industry writers and reviewers. We leverage our nationwide media partners to share your story and drive downloads, reviews and new users.
Social Media
Social Media is one of the strongest online tools for increasing brand awareness and engaging with app users. Listen to what your users have to say about you (both good and bad) and keep them updated with interesting content and relevant information (new features, versions, inspirations, etc.). Social Media also helps users engage with you on a more personal level.
App Review Sites
We understand the importance of reviews as they relate to driving downloads. We use SEO tactics to identify both 1) the highest ranking App Review Sites and 2) the App Review Sites that are currently linking to your competitors and/or the hottest trending apps. When pitching your app, we focus on App Review Sites with a Page Rank greater than 2 to help improve your search engine rankings.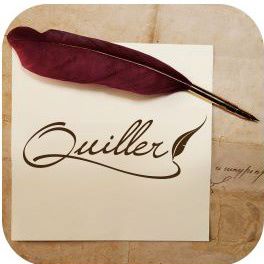 Most recently we've had the pleasure of working with a NEW ipad journaling App called Quiller.
Created by Austinite Amy Randolph, Quiller is truly special in that it offers over 1,000 thought-provoking prompts to help users avoid writer's block. It is an eye-pleasing, thought-inducing, user-friendly app worth a look.  (Interesting side note: Randolph took her savings to buy a home and built an app instead)
Taking a similar approach as outlined above, we can proudly say that Quiller has received over 1500 downloads, over 15 editorial articles and one television appearance since launching in February 2013.  We are proud to represent this unique app and continue forging ahead to gain a foothold in the very crowded app market!
If you have questions about app marketing, please don't hesitate to contact Upbeat Marketing by email info@upbeatmarketingaustin.com or by phone 512-222-7141.  Visit our website at www.upbeatmarketingaustin.com to learn more about our services.
Suzanne Feezel
Owner, Upbeat Marketing