As a business owner, keeping up with your industry trends and conversations can be overwhelming.  In today's content-driven world, we're constantly recommending tools and strategies to help our clients improve their efficiency and find new content ideas for their social media and blog accounts.
RSS Feeds & RSS Readers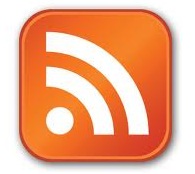 One such tool is RSS feeds. RSS stands for Real Simple Syndication, and they are usually designated by the icon to the left. A feed is an aggregated list of content (website copy, videos, blog posts) from a website or blog. To access this list, subscribe to an RSS reader like Google Reader and start subscribing to blogs and websites. And voila! All of your industry info is in one place.  Read below to learn how they work and how to get started.
How Do RSS Feeds and RSS Readers Work?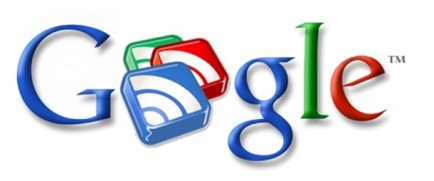 The RRS feed is the content aggregator, and the RSS reader is the content translator and lister. The reader allows you to choose which blogs and websites you want to follow and subscribe to them. It's almost like setting up an email account for content updates.  Each time new content is added to a site you're subscribed to, the feed picks it up, sends it to the reader, the reader aggregates it and translates it into a single easy-to-read format.  It's collecting all of your industry information in one place. Brilliant!
Here's an example: We subscribe to Mashable, Marketing Profs and Hubspot feeds. Each of these sites publish multiple types of content every day.  Instead of checking their websites multiple times a day or subscribing to numerous email lists, we log into Google Reader and read through a seamless list of content it pulled for us. The reader organizes the content similar to an email inbox by highlighting the title of each, making it easy to scan the most relevant content.
How Do I Get Started?
Many sites have built-in readers, and if you have a Gmail account, Google's Reader is fantastic. CNET lists several other reader options here. Once you've set an account for a reader, subscribing to the feeds is simple. In most cases, copy and pasting the blog or website URL and subscribe field will do it. You can also go directly to the blog or website and click on the feed icon or "Grab the Feed" link, and it will take you to your reader. Either way, once the URL has been added, you have subscribed to the blog and will begin receiving aggregated content. Another cool feature of readers is that they keep track of which items you've read, so you only see unread items when you come back. Smart and convenient!
What Blogs or Websites Should You Subscribe to?
The trick to deciding which site to subscribe to is choosing sites that you will actually read. Below is a list of questions to ask yourself before subscribing to a site. If you answer yes to the questions, you should subscribe.
Do I enjoy reading this blog or website?
Is this blog or website relevant to my business?
Does this blog or website offer new insights into my business?
Do I find the author's writing style easy to understand?
Will I miss out on valuable information if I do not read this blog or website?
RSS feeds are a great way for small businesses to keep up to date with the latest trends within their industry. They aggregate content and allow users the flexibly to read it at their convenience. Set up your feed today!
If you need help generating content for your blog, website, social media or setting up a feed, Upbeat Marketing can help. We specialize in content strategy and execution. Visit our website http://www.upbeatmarketingaustin.com/ or call for more information 512-222- 7141.
Thanks for reading!
Ashley Carter
Intern, Upbeat Marketing