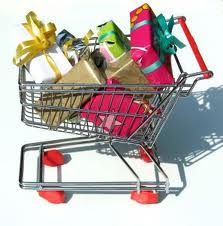 The holiday season is a prime time to connect with new customers, thank current customers and re-engage past customers. November and December are consumer-heavy months where people are searching for brands that help them give the perfect gift. Embrace this opportunity by marketing to these different customer groups and create a lasting impression that will keep you top of mind the next time they shop. Below we've outlined our top 5 techniques for reaching all three of these customer groups – happy order filling!
Google AdWords is the best marketing tool to use during the holidays. Ad Words gives you the opportunity to be present where your consumer is searching for information about you or your product category. A company who can connect with the consumer at a relevant time will have heightened chances of making the sale. Google's bidding system allows companies to reach their audience on any marketing budget.
Free Shipping – Today's online shopper wants the convenience of shopping from home with the benefit of shopping in the store – $0 for shipping and handling. Online sites that offer free shipping to customers experience 20% less online shopping cart abandonment. Be eCommerce competitive this season by offering free shipping options during the month of December.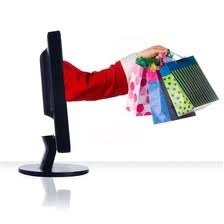 Deal Codes are an easy way to measure how well your marketing campaigns are performing while increasing the customer's motivation to make a purchase.  Who doesn't want a deal? Create different codes for each marketing channel: email campaigns, print advertisements and on you website. This will help you determine where your traffic is coming from and which means of promotion is most relevant for your products.
Don't Forget the Video – YouTube is the second most popular search engine (second only to Google), so producing a product or service video can help increase your search rankings. It's a visual world, and we're seeing a trend toward visual content versus written content. That doesn't mean abandoning your text; it means a short video provides yet another avenue to illustrate the benefits and convenience of your product.
Share the Love to Show Value – The holidays are a great time to thank your most valuable consumers. Build the relationship by letting them know you appreciate them and their business (and their referrals!!). You can do this by giving loyal customers a discount on their next purchase or "share the love" in the form a free gift. A consumer who feels appreciated is more likely to continue to do business with you and to tell others about their positive experience.
Whether you're looking to spruce up an email campaign or need a customer appreciation strategy, Upbeat Marketing can help you give your holiday marketing some seasonal cheer.
Feel free to call us at 512-222-7141 or send us an email at info@ubpeatmarketingaustin.com.
Happy Holidays, and thanks for reading!
Ashley Carter
Intern