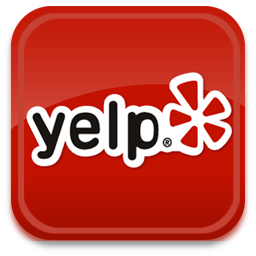 Businesses covet Yelp Reviews, and Yelp covets authenticity. How do you marry the two? Here are several grassroots tactics to building a strong, authentic Yelp presence.
How to Attract Reviews
As you may already know, asking for Yelp reviews is a major faux pas. Instead of asking, let your customers know your business is on Yelp by posting signage like table toppers or window clings, or hand out thank you cards with a QR code linking directly to your Yelp review site. While Yelp won't supply you with the actual collateral post or hand out, you can include their brand by using items from their Flickr account – it's awesome!
Use your business social media accounts to let people know you are on Yelp. Post your Yelp review site URL on your business Facebook and Twitter pages and let your fans and followers know you are active on Yelp. Facebook and Twitter are also great for thanking the Yelpers who've reviewed you by posting a simple, "Thank you Annie B. for your review! We look forward to seeing you again soon." In the post, be sure to include the link to your Yelp review site. People love to be recognized, so this may encourage new reviews from your fans!
Other ways to encourage reviews are to add your Yelp review URL to your email signature with an icon, and encourage your customers to check-in to Yelp on their mobile devices when they come into your business – the next time they go to the Yelp homepage, they will be prompted to submit a review of your business.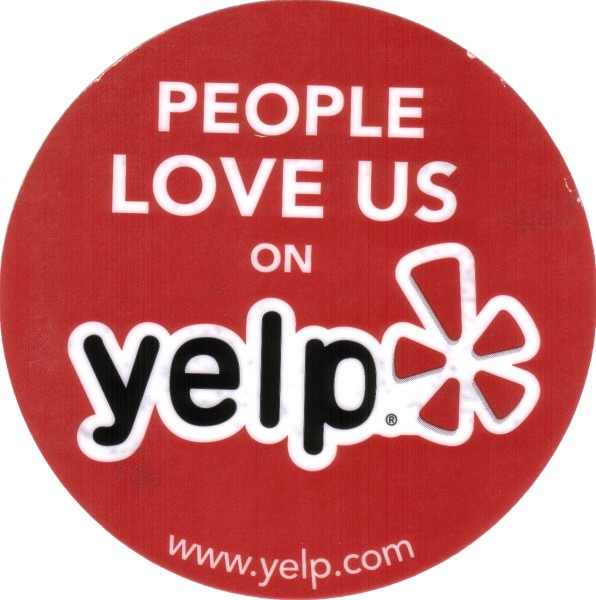 If your business receives high traffic and positive, authentic reviews on Yelp, you may qualify for the "People Love Us on Yelp" window cling. Yelp sends out a limited number of clings twice a year to qualifying accounts – keep an eye on your mailbox.
Filter, Filter
It's a dirty word, but Yelp's got to do it. Why, you may ask? In their words, "So people won't 'AstroTurf', spam or false advertise on the site." Their filter is an automated computer program that looks at data points and all areas equally, and they are rather vague on what and how it removes reviews. Yelp created a short video to explain their filtering process, watch here.  Yelp admits it isn't a perfect system, but they say it's the best way to be unbiased. The good news is that site visitors can review most of the filtered reviews. Additionally, Yelp's automated program re-filters reviews that have been removed so a review that was filtered out may be re-posted on your page at a later date.
Responsiveness is next to Godliness
Always, always respond to negative reviews. It shows your customers and prospects you care, are engaged and open to improving their experience. It provides the opportunity to regain the trust of the person who had a negative experience and then it shows everyone else that each customer is important, valuable and worth retaining. And they are!! Respond in a timely manner and with a positive tone. If necessary, take the conversation offline and invite the Yelper to contact you personally (you can always post about the result once it's been resolved).
Responding to positive comments is a nice gesture if you have the time. It also shows the Yelper you care and are engaged in what's being said about your business.
If you're just starting out on Yelp or your reviews are stagnant, these tips should help drive traffic to your review site.  Now it's up to you to provide excellent products and service! Upbeat Marketing provides services to help bolster any campaign to market your business including Yelp, SEO, print collateral or social media. Contact us at info@upbeatmarketingaustin.com or 512.222.7141.
Happy Yelping!
Sarah Holick
Senior Account Manager
Upbeat Marketing