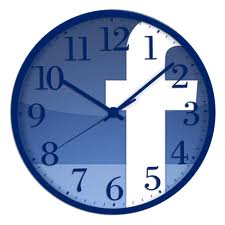 Now that you have the content, when do you post it?
Businesses can drill down quite a way to determine the right time, the right content, the right audience and the right medium to post. For the purpose of the blog, we will focus on optimal time zones/audience and times of day to post to the social media sites Facebook and Twitter.
The data points and trends in this blog offer suggestions of strategies to try in your social media campaigns. And while we encourage our clients to know their audience and post what will reach them most effectively, we also encourage trying different times, types of content and ways of posting to see if any tweaks increase engagement, traffic and sales.
First let's start with time zones. Depending on how large your business is and how wide your distribution is, you should know where the majority of your audience members are located. For smaller, local businesses, time zone is too wide a net. We recommend determining your target audience by outlining your ideal client, learning about their consumption habits and posting according to that data.
The best times to post on Twitter.  When we look at the infographic data, we're looking at the Click Through Rate (CTR) of bit.ly links (bit.ly shortens links to be embedded into social medium) per hour, by hour and by day. According to the data, the best time to tweet would be on Wednesdays around 12pm and 6pm. For frequency, the data shows one to four tweets per hour during those hours to get the highest CTR. This may sound like a lot of tweets at one time. For small businesses, it is. Consider posting twice during those hours and test the response. It can't hurt to try!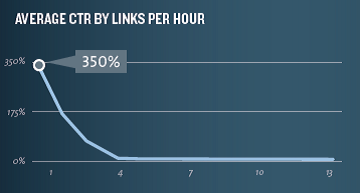 You might be thinking, if we're talking about CTRs, does that mean each tweet needs a link? Not necessarily. For example, if you are tweeting an inspirational quote or mentioning a customer or partner to start a conversation, a link might not be necessary. Increasingly though, we are recommending attaching a visual to connect your audience to your message. If you're mentioning a promotion or an article or telling a story, an image is a powerful way to engage your audience – it makes the message more relevant.
When considering Twitter, you also want to think about retweeting (when one of your followers resends your tweet to their followers). The infographic data shows that most retweets happen around 5pm so consider posting in the late afternoons for more frequent retweets.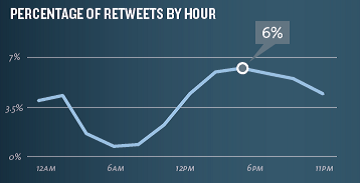 The best times to post on Facebook. The infographic clearly illustrates the most sharing is done on Saturdays. Is this surprising? It makes sense if you think about when your customer has the most time to sit down, read through their wall and determine what they want to share – the weekends! In terms of timing, they tend to share around 12pm (largest peak) and around 7pm which also makes sense since those are generally lunch and after dinner hours.
To confuse this a bit, bit.ly's CTR data (not illustrated in the infographic) shows that the highest CTRs happened between 1pm and 4pm with Wednesday at 3pm being the peak. And for CTR, bit.ly recommends NOT posting on the weekends. What do you do now? Try posting links with a call to action on Wednesdays at 3pm and educational or photo-centered posts on the weekends.
The last portion of the infographic illustrates frequency of post relating to acquiring Likes. The data show that .5 posts per day, or 1 post every 2 days, will get your page the most Likes. We recommend a higher posting rate of once a day for small businesses in a social media-driven market like Austin. But again, try less frequent posts and see if it makes an impact on your Page's Likes.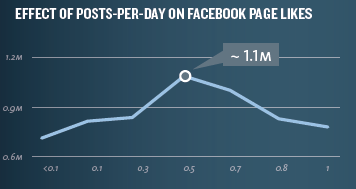 We've talked about posting to Twitter and Facebook at some off hours. What if there isn't anyone at the office or someone monitoring social media 24 hours a day? We can help! We offer social media management services and can take care of your postings and monitoring throughout the week. Another great option for Twitter is using a free, third-party scheduling application like Hootsuite or Twitter's Tweet Deck. Facebook has recently built-in a scheduling feature (hooray!) which allows you to schedule in each post.
We know small businesses need help with the ever-changing, fast-paced world of social media. We're here to support you and welcome the opportunity to work with you on a social media strategy and management plan for your business. Contact us at 512-417-0070 or info@upbeatmarketingaustin.com.
Thank you for reading,
Sarah Holick
Sr. Marketing Associate
Thank you to the awesomely creative folks at KISSmetrics for the infographic, and to bit.ly and the social scientist @danzarrella for the data.