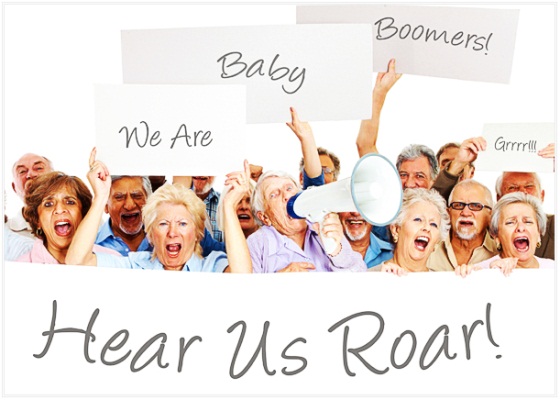 It's not often we come across an under-served and under-marketed captive audience. Well, we've got one, 77 million-strong, and they have discretionary income, flexibility and high credit scores. They are Baby Boomers!
This unique group, which has lived through and driven every major social change in our nation's history, is open and waiting for products and services that will help them stay young at heart. Born from 1946 – 1964, these folks make up 26% of the US population, they have $2.3 trillion in spending power and they control 50% of discretionary spending. Really? Yes! Woodstock, the Civil Rights Movement, The Beatles, the SUV, the cell phone, the internet – they have seen immense amounts of change and growth, and they aren't stopping just because they're officially going to be senior citizens.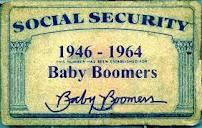 In fact, for this generation, 50 is the start of a second life. Many boomers are starting businesses, teaching classes, building their communities and living a full, active life. Don't underestimate them, and don't try to sell them nostalgia. They approach this second life with a sense of reality, authenticity and agelessness, and they are continuing to learn by enrolling in community college, booking travel experiences and indulging their passions.
Brands have a tremendous opportunity to reach this group by considering how Boomers would use their products and marketing accordingly. Boomers are tech savvy – out of any other demographic, they spend the most on technology, and they spend it online. They also watch the most TV. Not surprisingly, they aren't too interested in social media, but they are very social and will give high praise to brands they like.
But boomers aren't just going to spend on anything, the products and services need to speak to deeper values such as becoming a grandparent, buying a home, civic leadership, starting a business, going back to school or surviving a health-related event. Most of all, your marketing toward Boomers should be respectful, stylish and a little bit sexy. These folks are young at heart and expect to live two to three more decades enriching themselves and their communities!
Whether you're marketing to Boomers or babies, Upbeat is your positive partner for positive growth. Please contact us for all your marketing needs at 512-222-7141 or info@upbeatmarketingaustin.com
Thanks for reading!
Sarah Holick