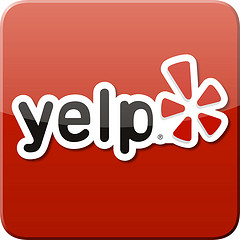 Yelp is emerging as one of the leading consumer review sites for businesses. It's growing at 80 percent per year and is receiving high priority from the Google Search Engine.  Yelp not only helps businesses increase their SEO but also helps them drive traffic back to their company website.  A business can also respond to negative reviews to correct inaccurate statements. This helps repair negative experiences and lets Yelpers know that the business takes their critiques seriously! Yelp has outlined a few ways to help businesses show their customers that they take both positive and negative reviews to heart.
Show Your Customers Some Love
Valentine's Day is almost here, so show your customers some love. According to the National Retail Federation, consumer spending this Valentine's Day is expected to hit an all-time high of $17.6 billion. With that in mind, here are three quick ways to 'engage' your past and potential customers:
Respond to your positive reviews Use this opportunity to thank positive reviewers and introduce yourself as the business owner. These customers already like your business, so here are a few things you should avoid: commenting on minor complaints, asking for other favors, and offering additional gifts which could be mistaken for a bribe.
Post a Yelp Deal If you're offering any discounts for Valentine's Day, a Yelp Deal can help you seal the deal, so to speak, by giving potential customers the option to "buy now."
Create a Check-In Offer Consumers heart smartphones. Posting a check-in offer allows you to attract potential customers who are on the go and searching for your type of business with Yelp's mobile app. Learn how to create one by clicking here.
Remember to stay active on the site. It's an easy way to learn what keeps your customers coming back, and what you can do to entice new ones!
To learn more about using Yelp for your business, contact Upbeat Marketing at info@upbeatmarketingaustin.com or call 512-222-7141.  You can also visit our website at www.upbeatmarketingaustin.com.