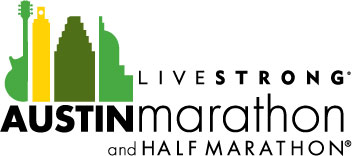 Marathon weekend is here! Upbeat Marketing is incredibly proud to be part of Team LIVESTRONG not only for the race this weekend, but for the greater goal of fighting and beating cancer. It was a joy to be part of this fundraising initiative, and we are happy to report that Team Upbeat raised over $1,400! Thank you to all who supported our efforts. Members of Team Upbeat will not only be running this year, but Suzanne and Sarah are supporting the seeded athletes as part of  Jack and Adam's Bike Lead Team. We wish everyone a fantastic race!
Below is an email from our Team LIVESTRONG mentor Barbara Simmons. She has supplied a constant stream of inspiration for us, and we wanted to share her tips and thoughts along with Team LIVESTRONG's success. Thanks Barbara!

"You have to wonder at times what you're doing out there. Over the years, I've given myself a thousand reasons to keep running, but it always comes back to where it started. It comes down to self-satisfaction and a sense of achievement."
– Steve Prefontaine
"A marathoner is a marathoner regardless of time. Virtually everyone who tries the marathon has put in training over months, and it is that exercise and that commitment, physical and mental, that gives meaning to the medal, not just the day's effort, be it fast or slow.  It's all in conquering the challenge."
– Mary R. Wittenberg, president, New York Runners Club
"The marathon is a charismatic event. It has everything. It has drama. It has competition. It has camaraderie. It has heroism. Every jogger can't dream of being an Olympic champion, but he can dream of finishing a marathon."
– Fred Lebow, New York City Marathon co-founder
2011 LIVESTRONG Austin Marathon/Half Marathon video
The time has come…..to lace up your shoes and toe the starting line in the shadow of the Texas State Capital…a yellow sea of 623 Team LIVESTRONG runners…..taking to the streets of Austin…..showing cancer that we will NOT give in..…and kicking cancer to the curb with every step along the 26.2, 13.1 or 3.1 mile journey.
It is hard to believe 5 months have passed since my first e-mail…and during that time you collectively as a group raised over $275,000  and on pace to break our goal of $300,000.  The amount of money this team alone has raised is enoughto provide 28 $10,000 Community Impact grants across the country- providing regional support to cancer survivors through a variety of organizations.  AMAZING!!
Regardless of your individual results on Sunday, you are already a smashing success.  We are all there for a common cause – to support LIVESTRONG.
Team LIVESTRONG members will be running in yellow this Sunday, and many will be wearing "in honor of" or "in memory of" bibs, so be sure to support and cheer them on! For more information about race start times and routes, visit Your Austin Marathon.
To learn more about Upbeat Marketing, contact us at info@upbeatmarketingaustin.com or call 512-222-7141. You can also visit our website at www.upbeatmarketingaustin.com.
Sarah Holick
Upbeat Marketing – Sr Marketing Associate