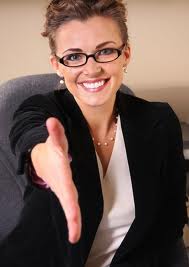 We've all felt uncomfortable at a networking event at one time or another. Whether you're solo in a room of strangers, you've been cornered by an overzealous salesperson or you've had trouble talking about your company, networking doesn't have to be daunting or awkward. It can be fun, fruitful and genuine.
For starters, we're in Austin! I've been in marketing for over 10 years, and never have I come across a friendlier, helpful place to meet people and do business than ATX. This city is chock full of savvy, smart people, many of whom are entrepreneurs willing to be transparent in their experiences. It is rare to come across someone who doesn't want to help you and your business grow (even a competitor!).
Here are a few tips to make your next launch party, roundtable discussion or networking event easier and successful:
Go in with confidence. Have a strategy and have a goal, but leave your expectations at the door. Before you go, take time to think through what you want to get out of the event and what a successful event looks like for you. Then ask yourself, what are ways my business, my contacts and my skills can help this audience?
Don't barge in, but don't be a wallflower. Interrupting a conversation can be just as much as a turn off as appearing glued to the wall. If you are by yourself, and you've found someone or a group of two or three people you would like to interact with, wait for a break in the conversation and introduce yourself with a smile and an extended hand. If you are with a group, make the conversation appear welcoming by opening your posture and occasionally looking up from the discussion.
Once you are in a conversation, be sure to make introductions, make eye-contact, listen, offer praise or compliments and keep an open mind. You never know who you are going to meet! Don't, however, expect others to return your outreach or the advice you've doled out. No one is indebted to you for reaching out!
Following up might be the most important part of attending the event. Email and handwritten notes are appropriate, but a phone call or face-to-face meetings are ideal. Make a first attempt the day after the event and then follow up a few weeks later if you don't get a response. It can even be productive to stop by and meet them again. Learn from the people who follow up with you, and take care of those relationships!
Don't forget a pen, your business cards and the intention to help others. And remember that most everyone in the room is there for the same reason you are: to make connections and learn! I hope to meet you soon!
Sarah Holick
Upbeat Marketing – Sr. Marketing Associate